Acer Aspire 2920-6485 Travelmate

Nombre

Modelo

Procesador

Velocidad

Memoria RAM

Memoria cache

Disco duro

Disco duro tipo

Pantalla tipo

Pantalla tamaño

Video Memoria

DVD ROM /CD RW

DVD RW

Kyb. , Mouse, parlantes

Teclado

Lector de memoria

Wireless

Wifi

Bluetooth

Infrarojo

Sensor biometrico

Webcam

Windows XP preinst.

Windows Vista preinst.

Otros Programas

  Precio US $ + 12% IVA.

Precios pueden cambiar sin previo aviso!

Acer Aspire 2920 6485 Travelmate

La famila Aspire fijan un nuevo estándar para las portátiles multimedia para los usuarios privados, los profesionales independientes y los usuarios de las compañías pequeñas y medianas. Esta portátil delgada, elegante y altamente eficiente de pantalla ancha viene con un sistema completo de opciones de red alámbrica e innalámbrica de conectividad y la tecnología innovadora de Acer Empowering Technology para una solución gerencial versátil.

Acer Aspire

2920 6485

Intel Core 2 Duo T5250

1.56 GHz

2048 MB DDR 2

160 GB

--

--

12.1" WXGA

--

--

Super Multi Dual Layer

si

español

5 en 1

802 g

--

--

--

--

si

--

Home Premium español

--

Solamente hasta agotar stock! Detalles del producto pueden cambiar, vea fabricante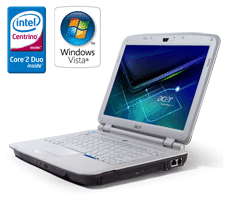 Computadora Portátil Profesional

The alluring new Gemstone notebook design delivers quality of execution, enduring style, and superb usability via six captivating design features:

•   Holographic 3D finish: The intriguing depth of the LCD cover features a dark, satin-finish sub-layer with the Acer logo floating above it.

•   Opalesque contours: The whole notebook is shaped with a smooth opalesque curvature, providing a very comfortable touch.

•   Enlightener Media flow:Intelligent design, a line starting with the illuminated DC-in port visually links handy control keys and icons and wraps

   around to the touchpad.

•   Dolby® Home Theater™: Acer Aspires are the first full line of notebooks to feature Dolby® Surround sound for enhanced digital entertainment.

•   Jewel-like inlay: The sapphire blue Aspire nameplate and Empowering Key emerge like radiant gems inlaid in a ceramic work of art.

•   CeramiFinish interior surface: A unique feel and a refreshingly light, pearl gray shade to give you a comfortable environment for work and play.

Solid performance

The revolutionary Intel® Centrino® Duo mobile technology -- featuring the Intel® Core™2 Duo mobile processor -- powers intense digital experiences, delivering twice the performance for multitasking, and doubling entertainment and creative potential.

The updated mobile Intel® GM965 Express chipset sports up to 358 MB of integrated graphics power, and lets you run games, movies, and media applications with ease.

Acer CrystalBrite™ enhances high-definition video display performance for the best quality images wherever you may be.

A large Serial ATA hard disk provides substantial storage and allows the system to boot up and load multimedia applications faster.

Acer Empowering Technology consolidates access to useful computer management tools, giving you more control over your computer.

Mobile entertainment

Acer Arcade™ Deluxe*1 allows you to browse pictures, listen to music from a variety of sources, enjoy DVD movies, and create multimedia through one convenient interface. Total Digital Living Network Alliance (DLNA) compliance lets you easily stream and sync digital media content seamlessly wherever life takes you.

The Aspire 2920 is part of the world's first full line of notebooks to feature Dolby® Home Theater™ for truly enhanced cinema-style 5.1-channel surround sound directly through the notebook's front mounted speakers.

Acer eAudio Management centralizes notebook audio control, and provides specialized audio modes, for movies, music and games.

Media keys give you quick access to total media control while the Easy-launch buttons make opening common applications a snap – just turn it on and go!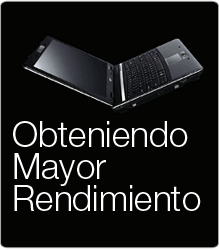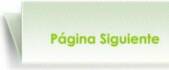 Dirección: Edmundo Carvajal OE-458 y Avenida Brasil (Subida al Bosque), Quito, Ecuador, Sudamérica



Total communication

The Acer Video Conference solution integrates one-click, real-time video and voice over the Internet to create highly mobile and flexible communication with Acer Video Quality Enhancement (VQE) technology allowing crisp, clear video content and smooth video streaming. Acer Video Conference comprises:

•   The Acer Crystal Eye webcam, supporting enhanced Acer PrimaLite™ technology for improved performance in low-light environments

•   Acer PureZone audio technology with echo cancellation, noise reduction, and beam forming for voice-perfect video conferencing and superior

    sound recording capability via two built-in stereo microphones

•   The Acer Xpress VoIP phone*3, which communicates with Bluetooth®-enabled devices and features Acer PureZone audio technology for ultra-clear-sounding calls. What's more, this handy phone frees you to make VoIP calls, hands-free.

Intel® Next-Gen Wireless-N (dual-band quad-mode 802.11a/b/g/Draft-N) network connection -- supporting Acer SignalUp™ with InviLink™ Nplify™ wireless technology -- connects to a wide range of networks to ensure you're always connected with your digital life.

The Aspire 2920 comes with Gigabit Ethernet for high bandwidth and massive downloading potential for web-based multimedia.

Built-in Bluetooth® support completes this powerful communications package, conveniently delivering data transmission of up to three meters, with wider profile coverage.

*1 Specifications vary depending on model and usage.

*2 Specifications vary depending on model.

*3 Optional